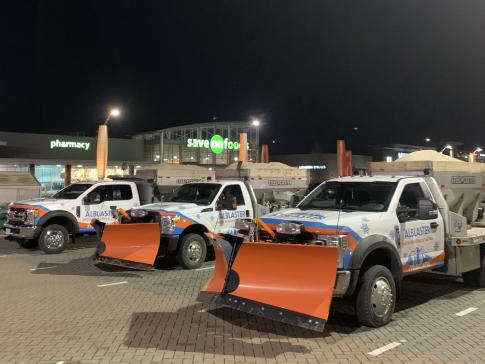 When should you start preparing for winter weather? In the Summer. The best defence against a winter storm is preparing way ahead of time. You can be thinking right now about what sort of hazardous conditions your property, your employees, and your clients, could be exposed to when the storms arrive.
By contacting a commercial snow removal company like Alblaster now, while it is still warm and dry, you are choosing the best time plan and prepare for what is to come. These contingency plans include a "scope of service," like salting, snow plowing, and snow plowing. Part of the plan could be to determine when plowing and other services might begin. You might decide to begin snow plowing once two inches have fallen.
It is a good idea to ask your snow removal team to visit your property before there is snow. This allows them to understand where your property line is, rather than make those distinctions after the snow hits. This preview will also allow them to identify any obstacles to avoid like drainage facilities, sprinkler heads, or speed bumps.
A better understanding of your property will allow your snow removal company to identify areas that they need to key into like high traffic areas, overhead hazards and exposed pipes. These can be established and identified in a layout of your property, giving the crew a heads-up and a road map.
Alblaster Snow Removal and Salting Contracts
Our commercial snow removal and salting contracts include:
Priority Snow Removal Services
A Guarantee (approved by city regulations)
No Additional Charges
Automatic Snow Clearing when the snow level is between one to two inches
Automatic Salting when there is an ice or snowfall warning
Automatic Salting Post Snowfall Clearing
Proudly Serving Vancouver, Richmond, Burnaby, and Coquitlam
Prepare for it Now
Preparing for the winter now is the best way to be ready when it hits. That is no time to be playing catch-up. You have problem areas, aspects of your property that provide an extra challenge, everyone does. If you figure out how to address all of your issues now, your snow removal team can prepare for them.
Prepare for Winter in the Summer
To keep your commercial property safe for all concerned during the winter months there is a lot you can do right now before the storms hit. Repairs are just a whole lot easier during warm dry months when snow and ice are not a factor.
Contact us for a walkthrough now, we can show you what you can do to prepare for the winter ahead. We may notice things that you might not consider might become an issue. If we notice them now, we may be able to help you make sure it won't become an issue.
More about Snow Removal