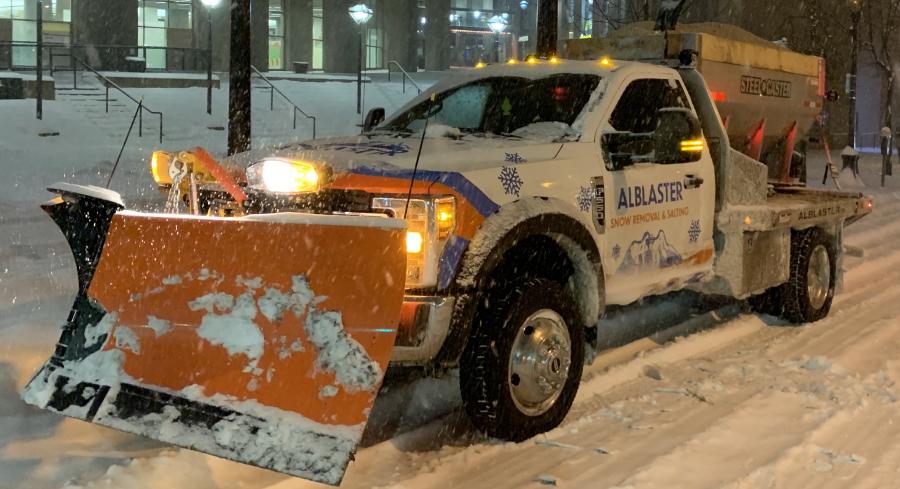 Benefits of Hiring a Commercial Snow Removal Contractor
The bottom line is that your business could suffer during the winter months unless you address the removal of snow and ice.
You have major responsibilities as a business owner or property manager before adding the need to shovel snow and remove dangerous ice.
Add to this the fact that storms can hit unexpectedly and can redirect everyone's priorities suddenly and you need a reliable, effective solution for handling snow removal.
By hiring a commercial snow removal contractor, you can stay focus on the operation of your own business. As we move into the winter months, you know what lies ahead.
If you start now to find out now about the logistics and cost, you may determine that it is the best solution for your bottom line… not to mention the time, trouble, and pain.
Here are 5 benefits to hiring a commercial snow removal contractor:
Safety
Between pedestrians and automobiles, there is a dramatically increased chance of accidents during snowy and icy conditions. A snow removal service, whether that be commercial, industrial, or strata snow removal, can keep your property safe for both customers and staff.
A Job Well Done
Rely on professionals. We do this job a lot, and so we do it very well. You could give the job to a staff member, but if you need to make sure the job gets done in a timely fashion and gets done right, you should outsource to a professional snow removal service.
Loss of Revenue
If your business does not appear accessible, you may be losing business. You may not even realize this is happening, as potential customers my drive right on by. It may even be difficult for your staff to access your building. Keep the business moving, and everyone involved, safe.
Equipment Requirement
Buying or renting equipment can get very expensive. When considering outsourcing, you should factor in that you are essentially spreading the cost of maintaining the equipment over a number of the contractor's clients. You don't have to worry about storing it or making sure that it is in good operating condition.
Curb Appeal
A clean and well-maintained exterior in the face of snow and ice is a good reflection of how you run your business. Ongoing maintenance is another benefit of outsourcing this job. When the snow comes, the job of removing it takes far less time if it has been regularly maintained. Customers, and potential customers, notice when a business is regularly maintained.
Whether you need industrial snow removal, strata snow removal, or commercial snow removal, no job is too big or too complicated for the professionals at Alblaster. With Alblaster on the job, you don't have to go to the time and trouble of managing the job.
Partner with Alblaster, Your Dedicated Snow Removal Team
By offering a fair price, managing our workload, and making sure that we have a robust team of experts, we maintain 100% customer satisfaction.
Our clients care about and depend upon us because we genuinely care about them. Our service is timely, efficient, and thorough.
Keep your property safe and operational by making the best decision by calling Alblaster Snow removal and Salting.