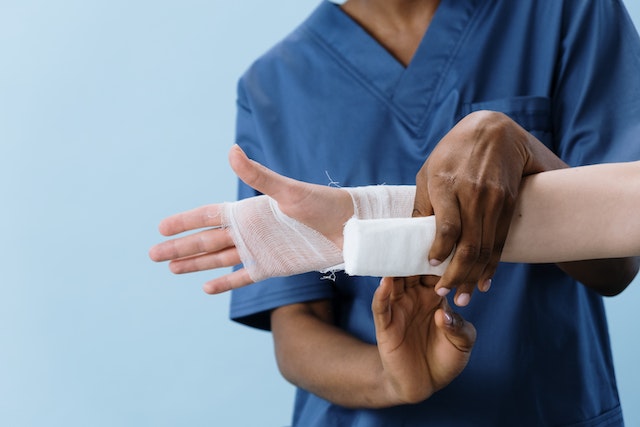 When you add winter weather conditions to slip, and fall occurrences, it can be a dangerous combination for workers. Slips and falls are the leading cause of workplace injuries, so it is important to take precautions to avoid these accidents.
Snow removal is a necessary service to keep your employees safe and productive during the winter season. By keeping walkways, parking lots, and stairs clear of ice and snow, you can drastically reduce the chances of someone slipping and injuring themselves.
The Best Way to be Safe is to Hire a Snow Removal Service
If you're looking to keep your business safe and productive this winter, consider hiring a professional snow removal service. They can keep your walkways and stairs clear, so employees and customers can get around easily. This can help prevent accidents, improve workflow, and make it easier for people to access your business.
Wintertime Workplace Accidents
In the winter, accidents are different from any other time of year. This is because there is a higher potential for legal liability. This means that insurance companies can charge higher premiums, and people are more likely to file lawsuits. By understanding the potential risks involved in winter accidents, you can take steps to avoid them and reduce the chances of legal liability and save money on higher insurance premiums. Slips and falls are relatively common in the workplace, and there are a variety of reasons for their occurrence. From an insurance standpoint, winter-related slips and falls are more the responsibility of the business owner than the person who slips and falls. Typically, these accidents are due to conditions that the owner or employer has neglected to address, so the onus is on them.
Snow removal is a critical service for businesses in Vancouver, especially during the winter months. However, because of the unpredictability of Vancouver's snowfall, some businesses may not budget for winter services and may put their employees in a risky situation.
As a property or business owner, it is your responsibility to maintain a safe and accessible property for your clients, tenants, employees, and visitors. This means having a reputable winter services provider on standby or being well equipped to manage it in-house. When it unexpectedly freezes or snows, hazardous conditions can quickly develop that must be promptly addressed with appropriate documentation.
The average winter-related slip & fall claim costs $40,000. However, with the right preparation, you can help reduce your chances of becoming a statistic.
WorkSafeBc Regulations
Regulations that are in force under the Workers Compensation Act, stipulate that legal requirements must be met by all workplaces under the inspection jurisdiction of WorkSafeBC. The intention is to promote occupational health and safety and to protect workers and other persons present at workplaces from work-related risks to their health, safety, and well-being.
As a property or business owner, the easiest way to make sure you are in compliance during the winter months is to hire a snow removal company.
Alblaster Will Make Sure You're in Compliance
Contact Alblaster and let us know you'd like us to maintain a safe and accessible property for you during the winter months. We'll stay ahead of the job of keeping ice and snow from building up. This is the best way to avoid the cost of insurance claims and protect the well-being of your tenants, clients, or employees. Alblaster will create a worry-free environment for everyone.