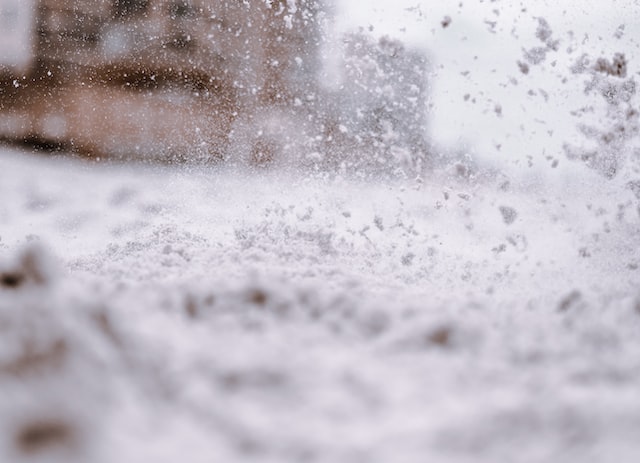 If you're like most business owners, the thought of having to clear snow and ice from your property is probably the last thing you want to deal with. Hiring a professional snow removal service can take the stress out of the equation and help ensure that your property is accessible and safe for employees.
When winter arrives, it's important to think about how to make your business an accessible, safe, and trouble-free place for your employees. One way to do this is by hiring a professional company to take care of the everyday stress of snow removal. By doing this, you'll create a more enjoyable environment for your employees to commute to every day.
Why Outsourcing is More Beneficial for Businesses
Experts unanimously agree that there are several reasons why hiring a professional snow removal company has more advantages to business owners.
Convenience:
Snow buildup can be a hassle for business owners and employees. Not only does the snow need to be shovelled, but often salt or other de-icing agents need to be applied in order to prevent accidents. Many business owners choose to outsource this task to a professional snow removal company. This not only ensures that the job gets done properly but also frees up employees to focus on their work.
A Reliable and Guaranteed Solution:
When you hire a professional snow removal service, you can count on them to take care of the job properly. Knowing that the snow will be cleared when they say it will be is definitely a relief, especially during continuous snow fall.
Required Equipment:
When it comes to getting your snow out of the way, you may not be equipped for the job. Using a professional snow removal service is the best way to ensure that your sidewalks and parking lots are cleared quickly and safely. With up-to-date equipment and experienced staff, you can be sure that your snow won't cause any damage to your property.
Heavy Fines:
Not only will hiring a professional snow removal service reduce the risk of being fined, but it can also help reduce the chances of an accident happening on your property. If someone does trip and fall on your sidewalk due to icy or snowy conditions, they could file a lawsuit against your business.
Focus on Your Business:
You have other things to focus on, and you want to stay productive towards those goals. Hiring a professional snow removal company is similar- with winter property maintenance throughout the season, your company won't suffer from a loss of business due to inaccessible conditions, and you won't be in that problem-solving mode.
Peace of Mind:
Snowstorms and snow on your property can be stressful, but with professional services to clear it regularly, you can relax and not worry about it. Having it cleared regularly helps you to avoid getting your car stuck while trying to leave work, allowing you to spend more time with your family.
Snow removal is a huge hassle, and it's easy to get overwhelmed. Instead of trying to take on snow removal on top of everything else you need to do for your business, prepare to face winter by organizing your time and resources in the best way possible. Don't worry about what too much snow can do that inhibits your business – with the right planning, you can weather any storm!
Alblaster Makes a Great Partner for Your Business
Trust Alblaster to take the stress out of business or property ownership during the winter months. Let us help ensure that your property is accessible and safe for employees and that everything keeps running smoothly. Contact us, we'll stay ahead of the job of keeping ice and snow from building up.