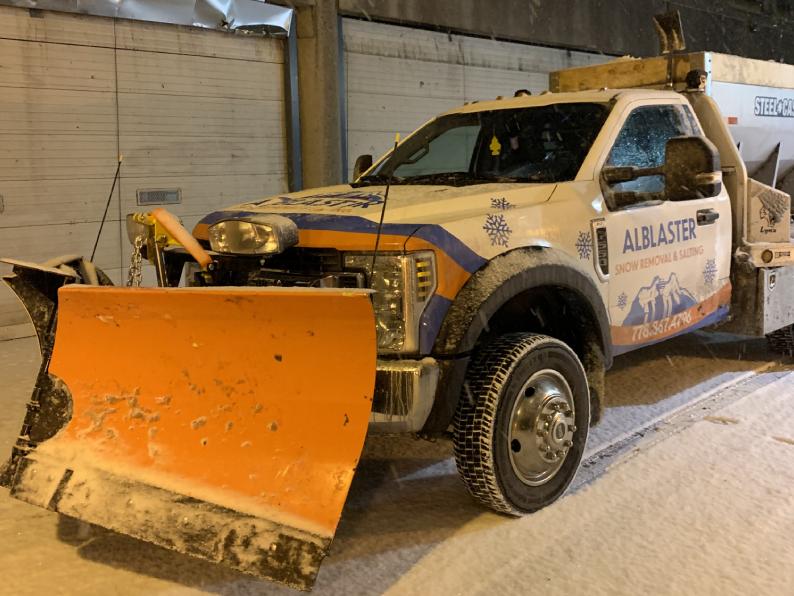 There are significant advantages to not letting snow build up on your property, accidental injury, lawsuits, and slowing down your business, among them. The question remains whether it is something you should do yourself, or is it worth bringing in a commercial snow removal company?

There are many advantages to hiring a commercial snow removal company. Weather is unpredictable, but we aren't. When the unpredictable is possible, it is best to plan for it. While you are reacting to the sudden dump of snow, you may end up losing business. We can track storms and know when and where they'll hit. It's what we do.
We are prepared so you can be too. With our team and equipment, we can handle any size job quickly. When the snow hits, we're ready, our crews take action and get the job done under the harshest condition. Anyone lacking proper equipment may not be able to handle the job in an efficient amount of time.
Make Us Responsible
We have our own insurance to cover any injuries that might occur during the snow removal activity, as well as the unlikely event of any damage to your property. You are relieved of all responsibility and liability should an accident happen.
From fender benders to slips in the entranceway, conditions can be dangerous, and expensive. Not to mention the danger to you, if you try to take care of this messy business. Injuries occur when people try to handle this themselves. People have even suffered heart attacks while shovelling snow. Let's face it, this is strenuous work. We can get your snow and ice removed in a fraction of the time it takes you.
Reasonable Rates
It all sounds kind of expensive, but in many cases, it isn't. Especially when compared to investing in and maintaining the equipment you'd need to take on the job safely yourself. A contract with a commercial snow removal company makes payment predictable. It is up to your snow removal company to pay for the equipment, repairs, or materials like salt.
The Reasons are Clear
Keep all that snow where it looks the most beautiful, on a landscape, and away from your public, customer, and employee access spaces. Your customers are much more likely to bring you business if you have a snow-free and ice-free facility. There is something reassuring for customers to see "business as usual" during weather that can shut everything down.
Your Way is Clear
Once you make Alblaster your commercial snow removal company, your way is clear. Focus on your business with the knowledge that we show up to keep you and your business clear of any amount of snow and ice that winter can throw at you.
Contact us and describe your needs. Let us walk through it with you and size up the job, we have an easy way to figure out what you need. We have the necessary crew and equipment ready to handle your job.
More about Snow Removal