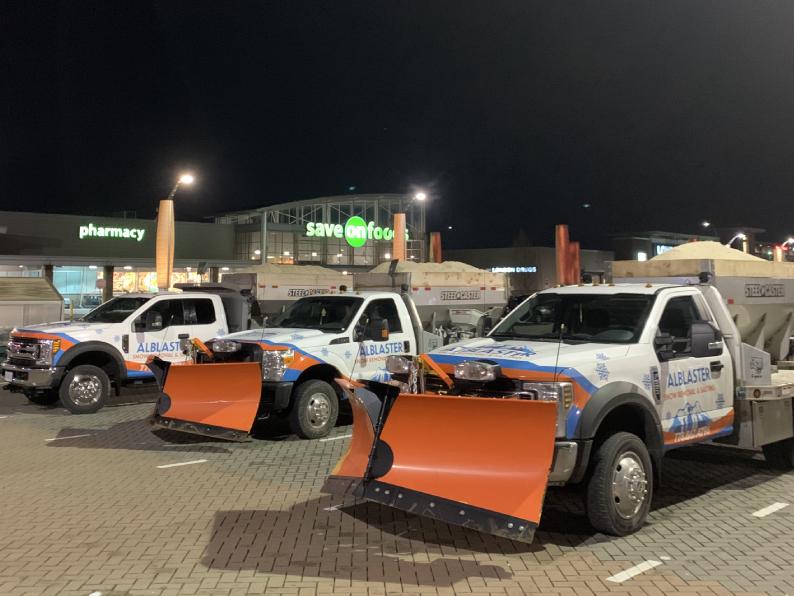 As you know, snow and ice are tough on your property. For your property to fare well during winter storms, it requires you to take action. Even without snowstorms, there are the winter hazards of slipping and falling.
Whether for employees or clients, you can avoid placing your people and property at risk. Be ready for whatever winter throws at you. Choose a snow removal company that you feel comfortable will be there for you.
Here Are the Signs of What You Should Look For
Find out what sort of snow removal services their company offers.
Ask them specifically about the services you'll need. Find out if their company handles parking lots, sidewalks and entrances of snow and ice.
Ask them if they use a de-icer and if it Is it bad for the pavement, concrete or environment.
Find out if they offer any preventative measures.
It is also good to find out if they offer a service to haul snow away or just push it to the side.
Make sure to ask them about their insurance, and if they carry all required.
Sometimes your needs are urgent. You should ask them about their typical response time, especially just after a winter snowstorm.
Ask them if they'd show up during a storm or wait until it is done.
Make sure the company doesn't just react to situations. They need to provide a maintenance plan.
Work with a Company that Earns Your Trust
The most important sign to look for is whether or not you feel comfortable with them. Get in tune with whether or not they are trustworthy. Do they take responsibility for their work?
If someone gets injured, or even just slips and falls, they may want to know when removal services were last performed. This is the time you realize what your relationship is like with your snow removal company.
You'll need to be able to prove when the company was there and the services that they performed. Using GPS is a great way to track that.
Make Sure that They are Equipped for the Job
A snow removal company's equipment has to be ready to perform for the unpredictable winter storms. Making sure that they maintain their equipment and keep it in good working order, means they'll be able to get to your property in a predictable amount of time. Their machines should be commercial-grade and their attachments should be specific to the task.
Does your vendor have back-up equipment to make sure they don't leave you in the lurch?
Read the Contract Carefully
A well written and detailed contract is a good indication that the company thoroughly understands the job and the resources necessary to do the work. It is a good idea if the estimator has included photos of the areas of your property that you had discussed with them. The less information about the project that is left open-ended, the better. Also, make sure that the estimator is readily available for you to contact them. The beginning of a relationship is where you can soon understand what to expect moving forward.
Call Alblaster Snow Removal and Salting.
Whether retail stores, malls, professional buildings, educational campuses, churches, or commercial plazas, we are considered to be the most reliable snow removal and salting service in the Vancouver area.