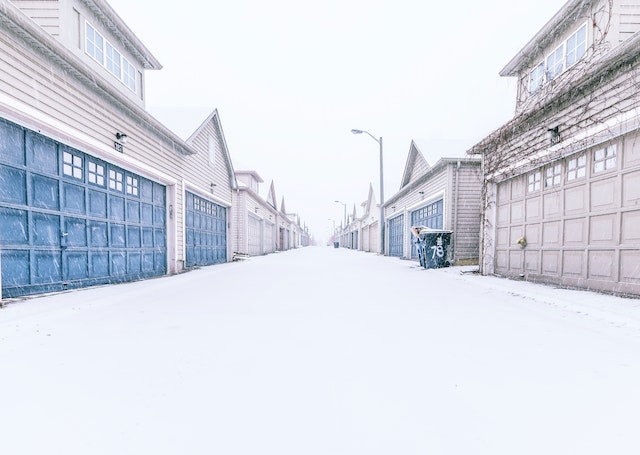 Commercial and industrial properties have many different challenges when it comes to winter weather. For one, many times there is a lot more space to clear than in a residential area. Sidewalks, parking lots, and highways all need to be cleared quickly and safely so that people can get around, employees can get to work, and customers can have easy access. In addition, businesses must worry about liability concerns if someone slips and falls on the property.
The best way to deal with these challenges is by creating a detailed snow removal plan well before the first snowflake falls. This plan should include a schedule for when each part of the property will be cleared, as well as specific safety measures that need to be followed. Managers should also make sure that they have the necessary equipment and personnel ready to deal with any snowstorm.
By planning ahead and taking all these factors into account, businesses can minimize the effects of winter weather on their operations.
Special Considerations are Needed
Preparations and contracts for snow removal companies must be established as early as mid-summer. This allows for orientation and coordination of the details of de-icing methods, scheduling and role assignments, equipment availability, and emergency storm response. The necessity for maintaining access to larger industrial and commercial properties demands intense pre-planning.
Maintaining Low Snow Depths
Commercial pavements should be kept clear as much as possible to ensure that customers can navigate the lot easily. Even the least equipped vehicles must be able to access the business. While it is inevitable that there will be some snow and ice on the pavement, it is important to take steps to remove this as much as possible. Plowing and salting the lot regularly will help to keep it clear and safe for all customers.
Snow Removal is a Priority
Businesses should take preventative measures to ensure the safety of their clients, employees, and other visitors. Even if snow is in the forecast, it is important to take action as soon as possible. This means clearing sidewalks, parking lots, and driveways of any snow or ice. It may also mean using salt to help melt the snow and ice. By taking these precautionary measures, businesses can avoid any potential accidents or injuries.
Be Ready with Equipment in Good Condition and a Professional Team
Heavy equipment, De-Icer and Salt are essential for keeping vehicle and pedestrian areas safe during winter weather. Commercial jobs require specialized equipment to handle a range of challenging tasks. . A big crew with experienced people doing specific tasks will also be necessary.
Proper Order is Essential
Snow crews should remove snow in a way that keeps people and property safe. It is important to remove snow in the proper order, so that accessibility is quickly restored, and safety hazards are quickly eliminated. Every facility is somewhat different, so snow crews should pre-plan how they will approach each property.
Alblaster Knows What It Takes
Maintaining fast and efficient snow removal action is essential for any industrial or commercial property. Safety, smooth operation, and high costs are at stake. Your business needs the highest level of reliability from a professional snow removal and salting service. In the Vancouver area, contact Alblaster to assure that you have the best possible team on the job.