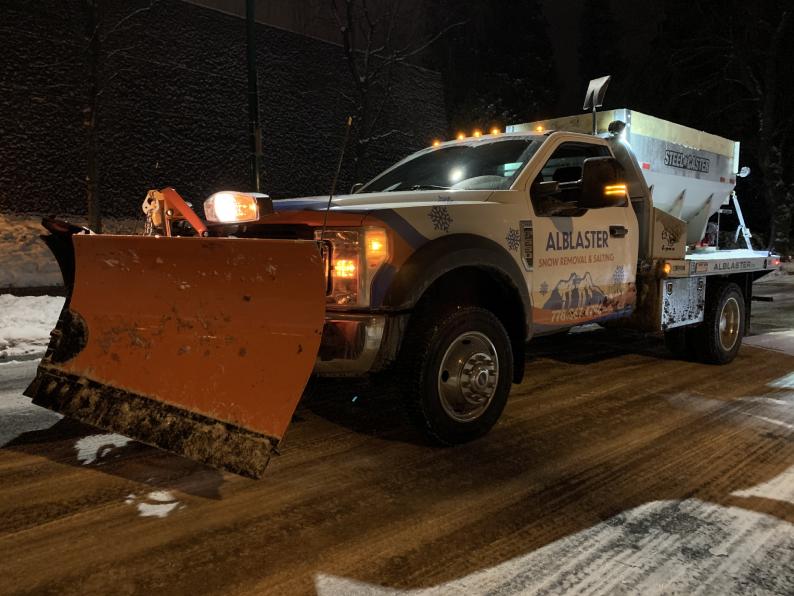 Snow and ice not being cleared away from a place of business send a message that you do not care for the well-being of your customers. In fact, there is not only safety to consider, but there could also very well be legal consequences. There are advantages to hiring a professional snow removal service, especially since snow and ice clearing are your responsibility as the business or property owner. Send the right message to your customers and employees this winter and keep your commercial space clear of snow and ice.
Why You Need a Commercial Snow Removal Services
Safety
It is safe to say that nobody is going to risk injury for your business, so make it a safe place to access. If you make sure that your customers, staff, and vendors can safely enter and exit your business, it will be business as usual, and nobody will be falling down on the job.
Bringing in the Pros and Their Equipment
You may very well handle light snowfall on your own but trying to anticipate weather conditions can be problematic. It is better to be prepared so that the weather becomes a "non-issue." You may end up with feet of snow filling your parking lot and not get to deal with it until you pull up in the morning. Schedule now for professional snow removal contractors and the equipment required to address those sudden storms.
Productivity
Your customers and staff spend enough time navigating winter weather without having to deal with it at your place of business. Hiring a professional snow removal service ensures that it will be easy for everyone to spend more time in your business and less time accessing it. You won't have to wonder how many customers have driven up and turned around, discouraged by the condition of your property.
You Are Liable
Not only are you liable but you are also responsible, and when it comes to your customers, that's the last thing you want. If someone is injured because of improper snow removal or ice treatment, they have a case. You don't need the hassle or the bad reputation.
Yes, We're Open
You might be sending mixed signals when you have a sign that says "open," but you look snowed in. Whether you are a retailer or a business with a specific clientele, let customers know that the way is clear for you to fully operate. Having a commercial snow removal company on the job encourages people to park their cars instead of driving by.
Worry-free Snow Removal – Don't Even Think About It
Seriously, you have a business to run. That occupies enough of your mental energy. The pace of your business is critical, and the consequences of a lawsuit are too great. Whether you are a commercial property, an industrial property, or an institution, let us worry about what you find when you arrive at your place of business in the morning. If you've hired Alblaster to keep your business clear of snow, you can rest easy knowing it has been taken care of.
Contact Alblaster and Make Sure You Stay Cleared for Business.