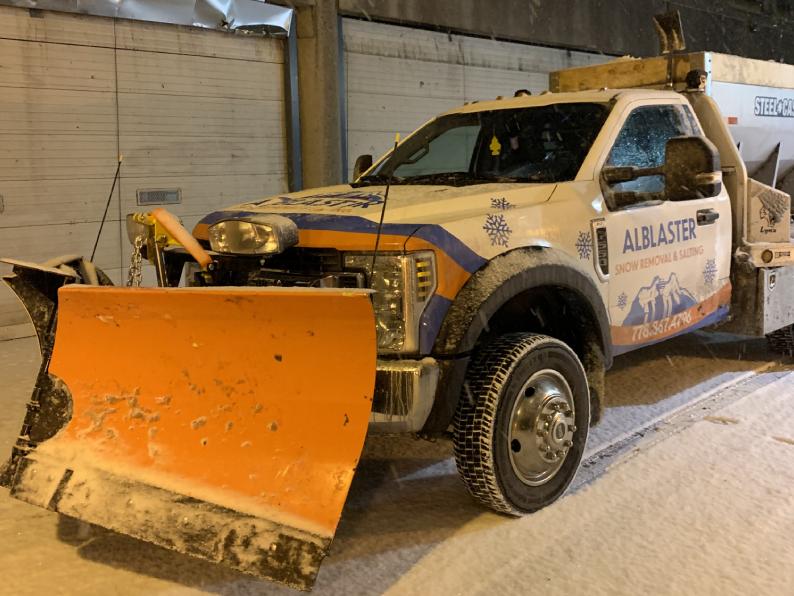 Winter is right around the corner, and much of Vancouver is getting excited for all of the fun that will accompany the upcoming change of the seasons. From skiing and snowboarding one of the area's world-class resorts to ice skating and sledding to simply curling up in front of the fireplace with a blanket and cup of hot chocolate, a nice snowy winter offers something for everyone.
Unfortunately, however, winter also comes with a little more added responsibility for commercial property owners. In order to ensure both continued business and the safety of your patrons throughout the winter season, proper snow removal is essential.
However, when concerning snow removal, safety transcends those visiting your commercial properties. The act of removing snow is accompanied by its own safety concerns.
If you opt to embrace this challenge yourself instead of relying on the professionals at Alblaster Snow Removal and Salting, consider the following snow removal safety tips.
Be Aware of your Personal Health
Snow removal can be an exhausting and physically demanding task. Before winter hits us in full force making sure that you, or anyone that will be removing snow on your property, is physically capable to do so.
Red flags include heart conditions or any back, muscle, or joint issues. When shoveling, be sure to use proper form, lift with your legs when pushing snow won't cut it, and don't overload your shovel with snow.
Properly Prepare
As you prepare to clear your commercial property of snow, make sure you are well equipped for the job. Layer properly to stay warm without overheating, find a shovel that fits both your size and strength, drink plenty of water to start hydrated, and continue to do so throughout the day.
You should also take plenty of breaks on big snow days and shovel early and often to avoid major workdays.
Be Extra Cautious with Snow Blowers
Snow blowers provide the quickest and most efficient way to remove snow, but they are also the most dangerous. If you are removing snow from your commercial property using a snow blower you need to be extra cautious to avoid any sort of accident.
If your snow blower becomes clogged with snow, make sure to turn it off and do not try to clear it with your bare hands. Let the engine come to a stop and use an object to clear the obstruction.
Additionally, never leave a running snow blower unattended and be hyper-aware of the area you are clearing and which direction the snow and debris is being blown.
Snow removal is not something to be taken lightly
Doing so improperly could cause severe repercussions for yourself, your staff, and visitors to your commercial property.
If you decide to tackle your own snow removal this winter, be sure to do so safely. If you'd rather leave it to the professionals, look no further than Alblaster Snow Removal and Salting.
Call us today to get a quote or set up a removal schedule for the upcoming winter season.