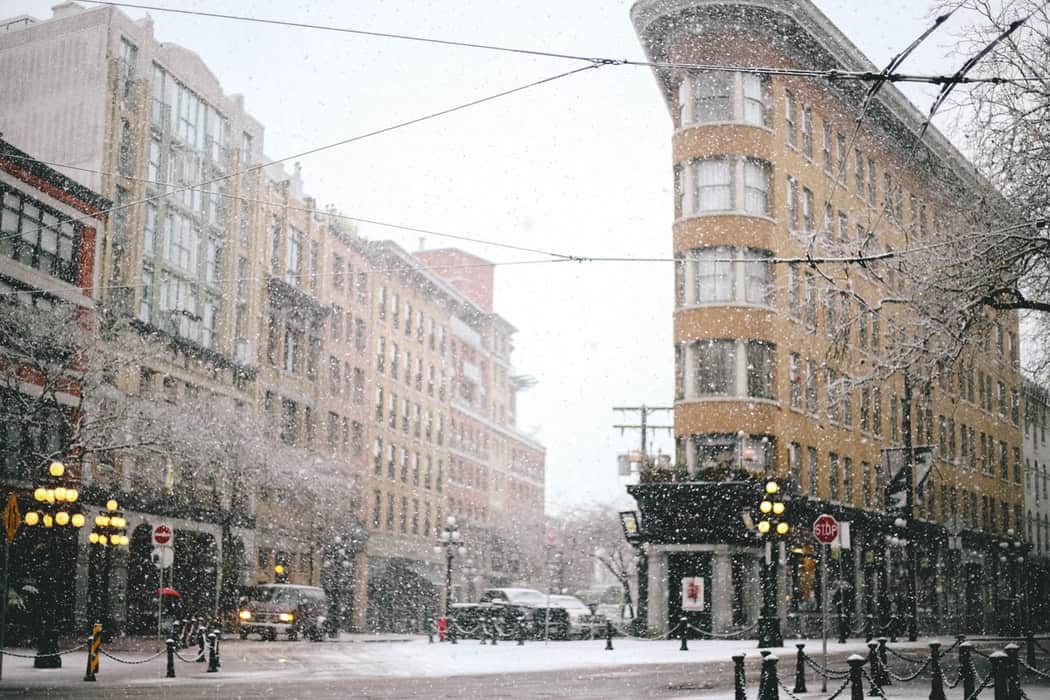 ---
This winter, the Farmer's Almanac is predicting temperatures to "range from near to somewhat below normal across the eastern-third of the nation, to well below normal over Central Canada, and near normal across Western Canada." If you are familiar with a "normal winter" in Canada (and we assume you are) order your firewood now and bundle up. Over much of Canada, January temperatures look somewhat milder than normal, but then February looks very cold, particularly through the Prairies and Rockies.
British Columbia will also start out at near-normal or even milder temperatures in the early parts of January, but toward the 2nd half of the month and into February, it looks like it will be very cold. The Farmer's Almanac also predicts that it will be unseasonably cold during the second week of February. Basically, in Vancouver, and all over British Columbia, Canadians will have winter storms and should be prepared for heavy snowfall. So, get ready for cold temperatures and heavy precipitation.
Start Now Thinking About How Your Business Will Weather the Storms
You'll be open for business all winter, so you want to make sure it looks that way to your customers. When someone drives up, you want to make sure that there is no question in their mind as to whether they think they should chance to reach your front door. Being clearly ready for business and operational means that when a customer or employee shows up, they will know right away. With Alblaster on the job, winter weather becomes a non-issue.
Safe and easy access is not just critical to ongoing business, everyone must remain safe. Let Alblaster take on the responsibility for keeping your parking spaces clear of snow and ice. We'll make sure that there is nothing slippery about getting in and out of your place of business, eliminating the risk of dangerous falls. Avoid any liability that might result in a lawsuit or even bad feelings from clients or employees.
There are other reasons why hiring a commercial snow removal company is a good idea. Property damage. Alblaster can protect your commercial property from the ravages of winter weather.
Once you contract Alblaster as your commercial snow removal company, the only thing remaining for you to do is to tell us where you want the snow piled up. You can now stay focused on your business, keeping it running smoothly. Leave your property to us, we'll make sure you and your business are prepared for winter weather.
Contact Alblaster Now So You and Your Business are Prepared
Storms happen suddenly, even when stormy air masses are anticipated. Don't be one of those surprised by winter weather. Book a snow and ice removal contract now, before you're caught off-guard.
Contact us and let us know what you need. We'll walk through it with you. We have an easy and thorough system for making sure we address it all. You'll soon see that we have all the necessary crew and equipment ready to handle your job.
When your commercial snow removal company is Alblaster, your way is clear. You can now focus on your business knowing that we will keep you free of any snow and ice that winter can throw at you.